Preserving Vernon
Like much of my family, I grew up in Vernon, NY. Our house was built in 1803, a former tavern on West Seneca Street (Route 5) with a slate roof and Victorian touches throughout. My parents did a ton of work fixing it up, finding century-old newspapers behind the horsehair plaster and knob & tube wiring.
When I noticed that the Vernon Center Presbyterian Church was for sale in February, 2019, I decided to take a look. It was falling into disrepair, including serious roof damage jeopardizing the entire structure. Some spoke of tearing it down, or removing the bell and stained glass windows, or turning it into an apartment building.
I could not, in good conscience, let any of those things happen. We have lost too much of Vernon's history already. So I chose to do something about it.
My goal is to preserve the historic building, showcase the history of its congregation, and offer a space that again contributes positively to the vitality of our community.
Thank you for your support with this worthwhile endeavor.
Garrett Law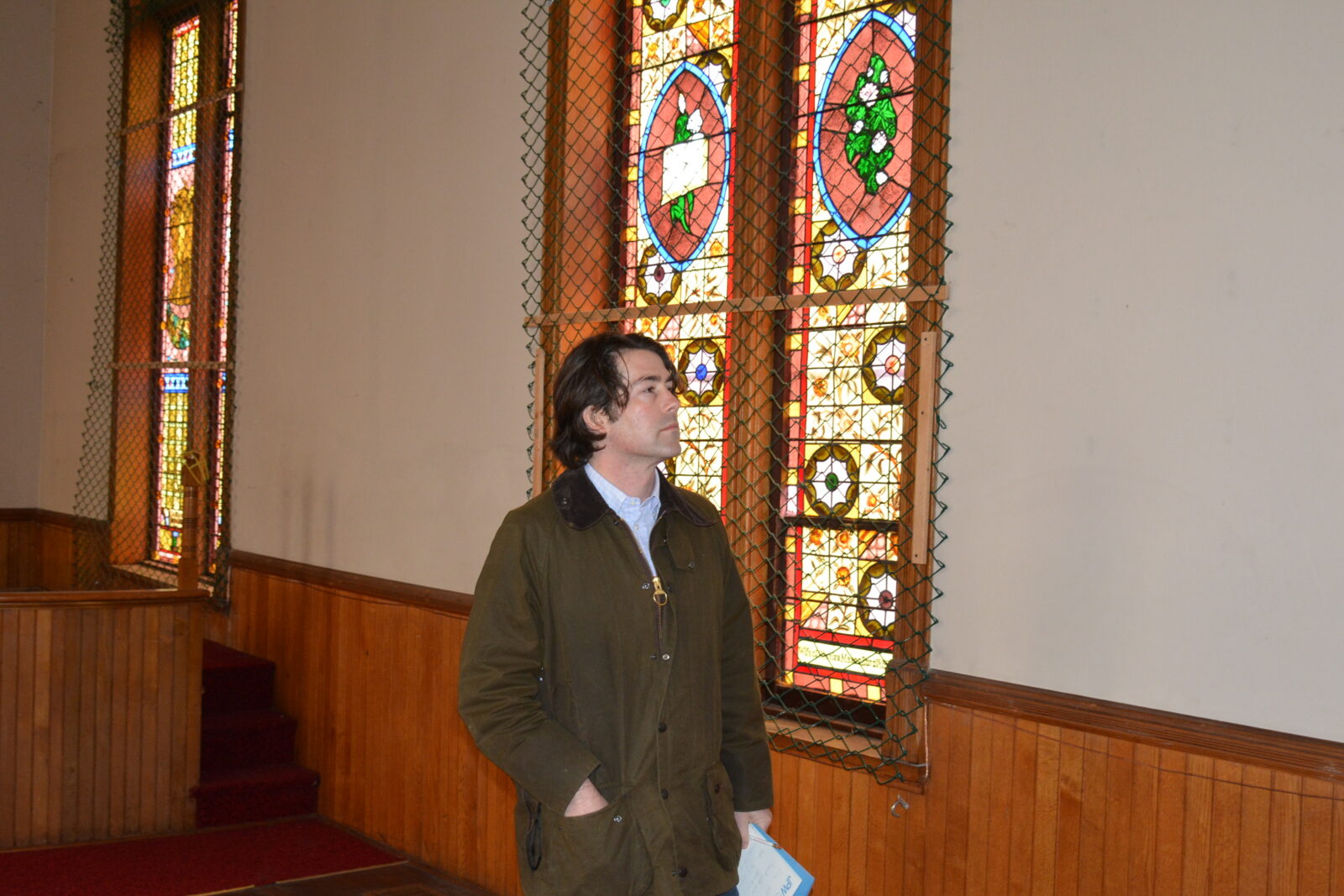 I've been researching the History of Vernon years ago, and began working on a website to help share that rich history. Introducing The History of Vernon site, which I built and have been adding more to when time allows.