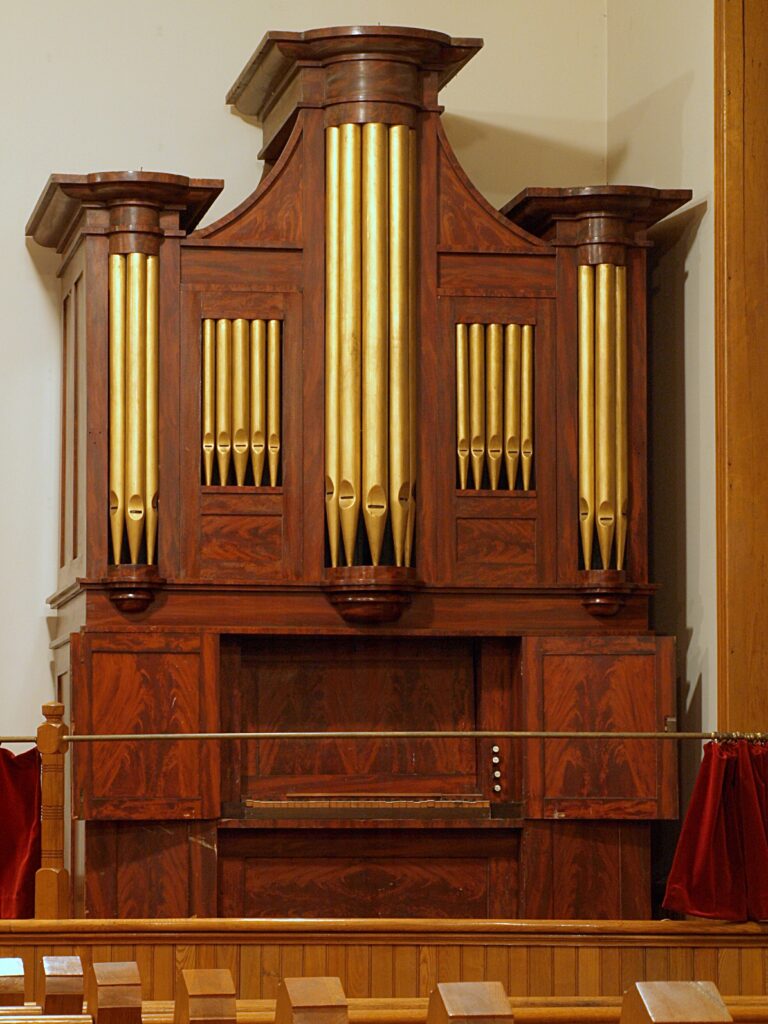 The Opus 1 pipe organ, created by Alvinza Andrews in 1837, served the Vernon Center church for much of the church's history. Read about the history of the original organ.
While in the process of purchasing the church, I learned that after the church ceased regular services in 2006, it gave the organ in 2007 to an organ builder and restorer, S.L. Huntington of Stonington, CT, who planned to someday place it on permanent loan to St. Timothy's Episcopal Church in Westford, New York..
Of course, it then became my mission to talk to Scot Huntington, see the organ in person, and try to find a way to bring it back to its hometown.

As I was to learn, Scot is an expert on Andrews organs in particular, owning 4 of them. One was ordered by famous spiritualist Thomas Ely, whose home later became the Deansboro Music Museum.
In February of 2020, I was able to meet with Scot at his Connecticut workshop. He graciously spent time teaching me more about Alvinza Andrews and the Vernon Center organ, and showing me the organ itself.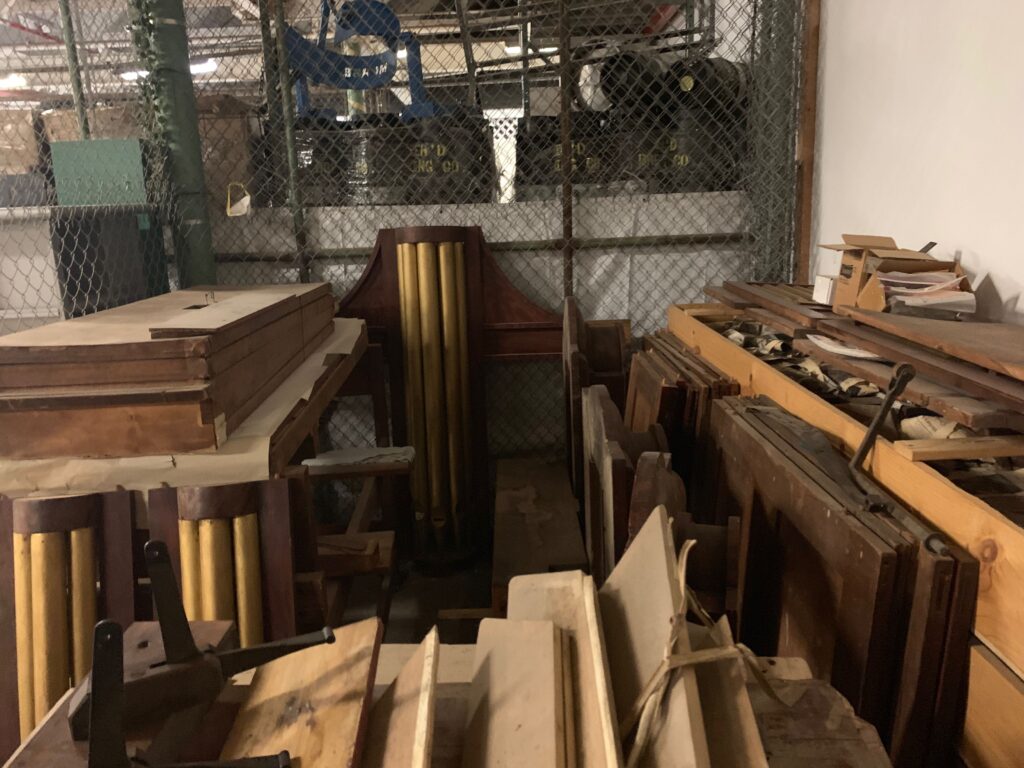 While the organ is disassembled and in need of total restoration as seen above, the good news is that Scot understands the historic importance of this organ, he takes its preservation seriously, he has ensured its safe-keeping since the church closed, and he will ensure its preservation for the future.
The Pipe Organ Database is a great resource for those trying to locate an organ, or to look up the history of one